Bows & Arrows is the perfect place to find unusual gifts with a nice design and great story that will surely be a success behind any Christmas tree.
More than nine brands have been included to our collections since this Fall season:
 
SUUU
Absorb up to 150ml with Suuu sponges !
The name "Suuu" comes from the Japanese verb"Suu" (吸う )- "to absorb" - the additional "u" indicates the enhanced absorbing powers of the sponges.
A powerful and cute friend to your daily tasks.
SHIGETA
Shigeta is a line of cosmetic products made by Chico Shigeta and produced in her own laboratory based in Paris. 100% natural formulas and a high concentration of raw organic ingredients.
TAKAO INOUE
Beautiful clear resin sculpture empowering a fragile dandelion. MoMa's shop permanent best-seller, dive into a meditative journey through its contemplation.
Each dandelion is carefully selected then molded inside liquid resin. Comes with a certificate.
MARUYAMA
Discover a traditional Japanese "school project", dishclothes made of seven layers of rayon textile used as anti-mosquitos that very convenient as wiping tables, sink and any plain surfaces. One is infused with binchotan charcoal which has an anti-bacterial effect.
The more you wash and use them, the softer they become.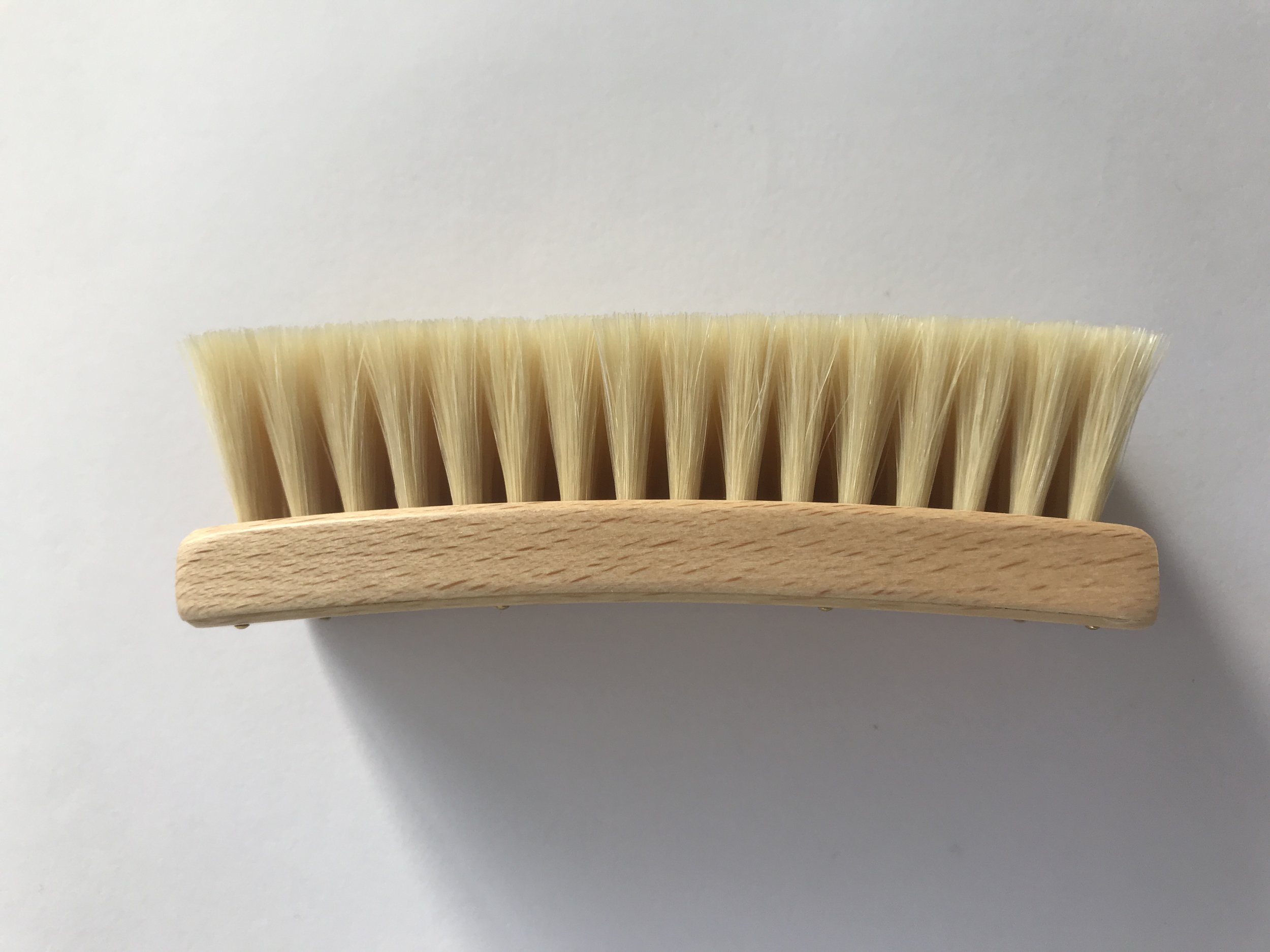 EDOYA
We are very pleased to welcome Edoya as a permanent brand in the store.
The company is having its third century anniversary next year, in 2018, through more than 10 generations. Edoya founder learned brush making in Kyoto before installing his workshop-shop in Nihonbashi district of Tokyo.
Shoes brushes, clothes brushes, tooth brushes, painting brushes, cleaning brushes, hair brushes, ...
Using only natural hair from goat, horse, pig and bear with a very traditional stitching technique, you will certainly fall in love with one of them.
BEAUTY CARE
Beauty Care is a line of beauty accessories especially created for men, founded by blade-master group Kai. Using forgery history of sword making, samouraï's katana, Kai developed a high-end line of accessories made of stainless steal with a modern touch. Strong and highly durable, be sure to be able to use those products for couple years.
KOSHO TAILOR TOYO
The core of the KOSHO embroidery is the creation of the design from the inspirational, Japanese historical patterns, and apply them onto the dedicated mold. Here we introduce the "mold" as the foundation of embroidery.
The embroidery used for Souvenir Jacket requires certain advanced technology. A special sewing machine called "side swing sewing machine" is required for the completion of the task, instead of general automatic sewing machines. By gradually adjusting the speed with the foot pedal and the swing width of the needle with the lever on the right knee, each skillfully craftsman is obliged to move the fabric with embroidery slowly by hand. The influence of each embroidery work depends largely on craftsmen's skills and their senses on width of the embroidery, the needle foot, and the color of the embroidery thread.
SOLA CUBE
Sola offers beautifully preserved plants, exquisitely in the form of a 4x4 cm acrylic cube. They can be arranged and combined in multiple patterns to inspire sensitivity and learning. Arrange your Sola cubes, observe them intently, and appreciate the wonder or botanical lives.
Every Sola cube is carefully handmade by an experienced Japanese craftsman, and each one takes considerable time and effort to complete. Outstanding craftsmanship is required to ensure that this small transparent cube, which measures only 4cm, holds a plant at its very center and that no air bubbles get inside.
Aomori Hiba is unique to Japan and considered one of the three major beautiful trees of Japan, along with Kiso hinoki cypress and Akita cedar. As it grows slowly by weathering the northern severe snowstorm with a high resistance, Aomori Hiba has been used as building materials of Shinto shrines and Buddhist temples since ancient times.
Cul-de-sac extract the natural hiba oil from the wood waste of over 250 year-old Aomori Hiba wood through water vapor distillation. There are more than 40 different kinds of ingredients in the essential oil extracted from the Aomori Hiba. Two ingredients, Hinokitiol and β-Dolabrin, have the strongest antibacterial effect. Trees with Hinokitiol and β-Dolabrin are rare in the world. In Japan, only the Aomori Hiba has these two ingredients.