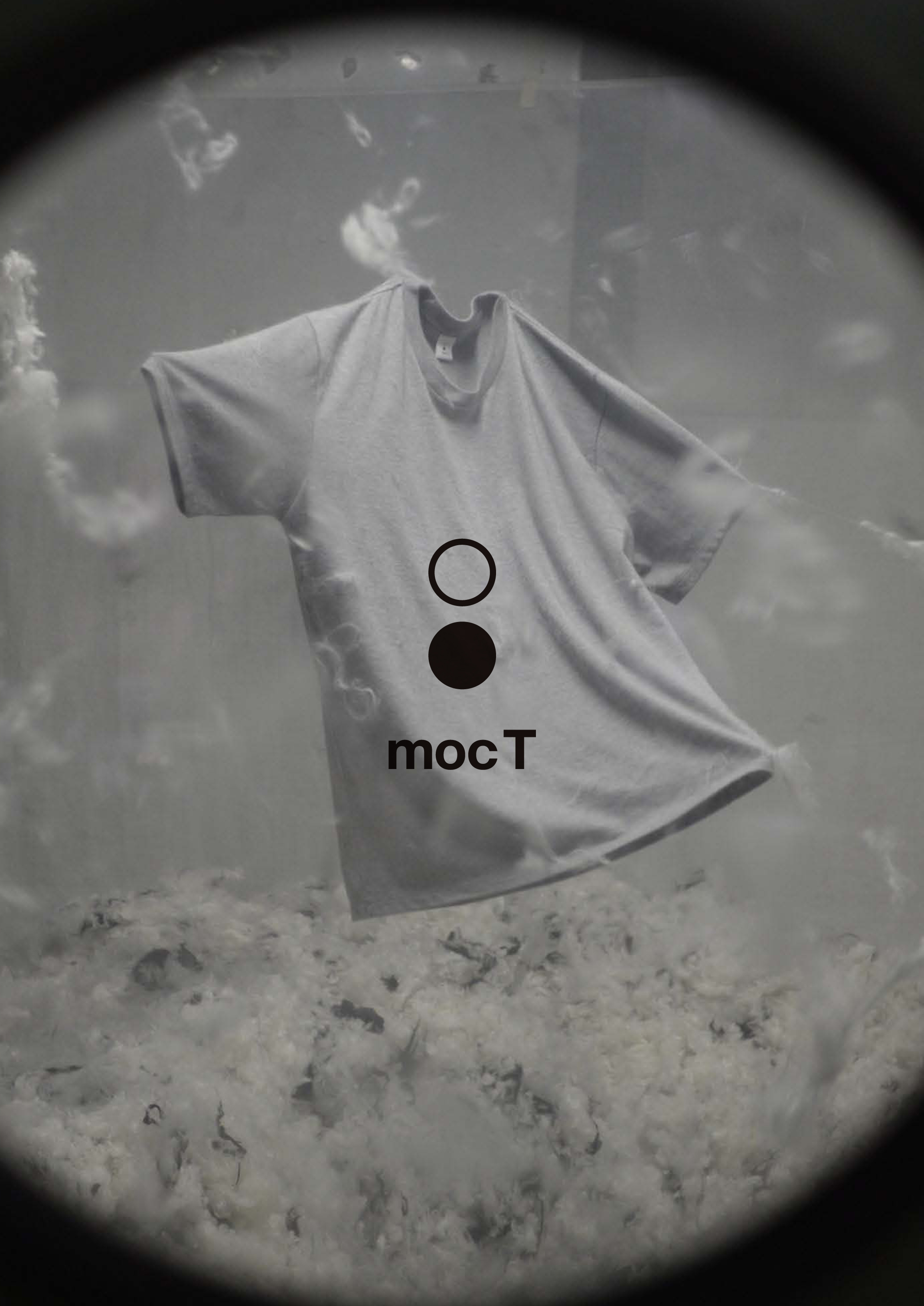 Moc'T is a brand belonging to one of the most important spinning company in Japan. Shinnaigai has been at the very beginning of many sports high-tech fibers. Shinnaigai works with all the major Japanese fashion brands, supplying them with best quality cotton or wool.
In 2016, Shinnaigai's president was visiting an old sweatshirt factory in Osaka's country side and decided to buy the 1950's machines that he found in a corner of the factory: the Moc't project was starting.
Shinnaigai brought back the machine in its Osaka factory, creating one of the only remaining three or four factories producing authentic loopwheel terry cloth in the world.
The loopwheel process was developed by Italian inventor Guiseppe Negra back in 1926, using machines which rotate around cylinders at an incredibly slow rate to create layer after layer of cotton. These machines can only complete twenty-four rotations per minute, meaning it takes an hour to produce just one meter of loopwheeled terry. All that time and effort is well worth it though because the resulting fabric is remarkably durable.
While the resulting product is first-rate, the loopwheel process itself was just too slow for these rapidly scaling companies and in the mid-century they all traded up to faster, side-seam manufacturing for their knits.
As vintage garments have continued to inspire modern designers, there has recently been a significant resurgence of interest in loopwheel sweatshirts. For years now, reverent workwear brands have turned back to loopwheel as no other fabric can create that soft and sturdy texture which characterizes the legendary sweatshirts of the forties and fifties.
Moc't collection is limited to very few pieces in only one color: the legendary "GR7" grey, the most classical color used by the most famous sport brands from the 1950's.
Competitors will surely continue to modernize and digitize their processes, but Moc't small Japanese factory will continue to churn along at one meter per hour to guarantee premium comfort and quality.
Moc't collection has a very limited distribution in Japan, only being sold at three prestigious shop in Tokyo. Bows & Arrows is the only store outside Japan to carry Moc't line.
Moc't is available at our Marais store and on our e-shop.
Goto-Tomorrow is a workshop located in Takamatsu, Kagawa prefecture. M. Fujita and his son has been working on saddlery goods, with techniques passed through 4 generations. Thanks to their continuous and fully handcrafting work as saddler, they have now come with a line of accessories for our beloved pets.

Made from a single piece of leather and carefully hand stitched one by one. Lead and collar are made to be strong and usable for years. The leather is smoothened for hours to be sure it feels soft and confortable on dog and cat's neck.
Available at our Marais store, Printemps de l'Homme corner and on our e-shop.
Tsukamoto Donabe rice-cookers are back in stock. They're your perfect tool to cook rice easily, on gaz stove and even micro-wave. Donabe is pot that can also be used to cook different recipies: miso soup, ratatouille, dumplings, roasted vegetables, ...
Available at our Marais store, Printemps de l'Homme corner and on our e-shop.